Dit heb je nodig
3 rijpe bananen
50 gr Iraanse dadels (zonder pit)
3 vrije uitloop eieren
150 gr boekweitmeel
2 tl baking soda of bakpoeder (Let op: bakpoeder is niet glutenvrij)
snuf zout
snuf kaneel
handje rauwe zonnebloempitten
1 el lijnzaad (ik gebruikte blond lijnzaad)
1 el rauwe pompoenpitten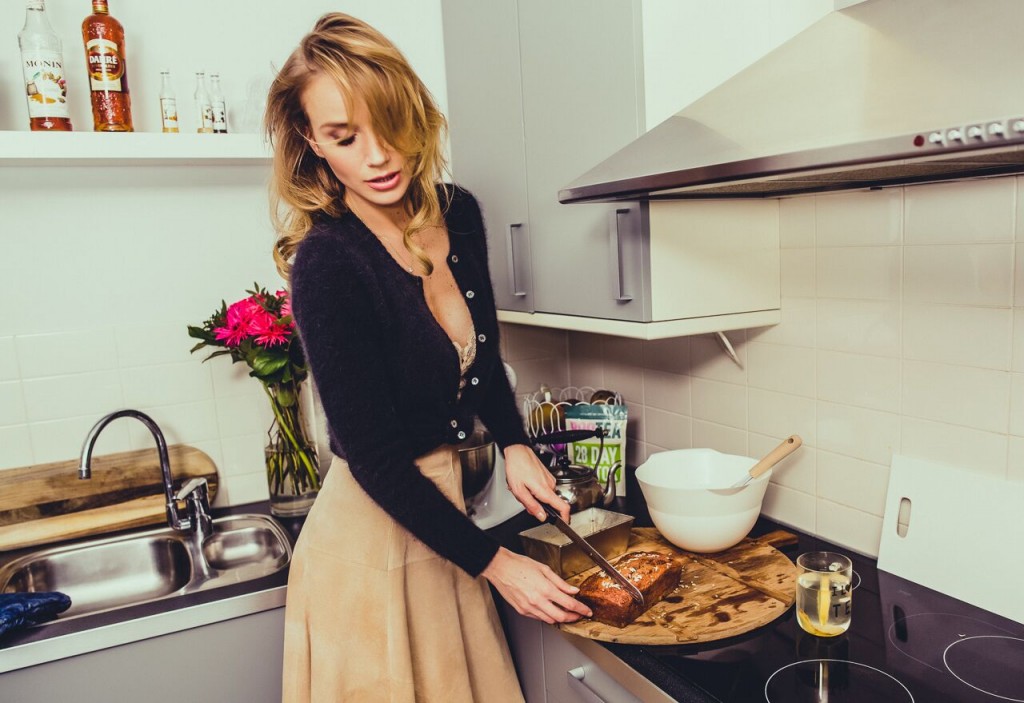 Zo maak je het
Verwarm de oven voor op 175 graden.
Pureer de bananen met de dadels glad in een keukenmachine. Heb je geen keukenmachine, prak de bananen dan en snijd de dadels in hele kleine stukjes. Voeg erna samen.
Klop in een andere kom de eieren met een snuf zout luchtig.
Meng de bananenpuree met de eieren.
Spatel het boekweitmeel door het beslag en voeg nu het lijnzaad, pompoenpitten, kaneel en de baking soda/bakpoeder toe.
Vet een cakevorm in met wat kokosolie of veganistische margarine.
Giet het mengsel in de vorm, bedek de bovenkant van je mengsel met rauwe zonnebloempitten, zet de vorm in het midden van de oven op een rooster en bak in ongeveer 50 minuten gaar.
Wordt de bovenkant tussentijds te donker of dreigen de zonnebloempitten te donker te worden? Dek deze dan af met een stukje bakpapier.
Het bananen-zadenbrood is gaar als een satéprikker er schoon en droog uitkomt.
Laat je baksel afkoelen op het rooster.
Het is lekker om het bananenbrood te eten met bijvoorbeeld wat appelstroop en geraspte kokos, pindakaas of notenpasta.
Photo Me in the kitchen by Ron de Wildt H&M by Ilja Susanne Guepin